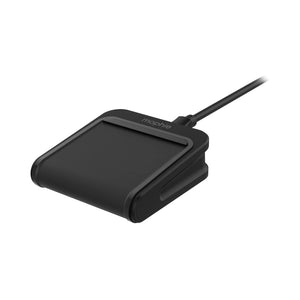 Specifications
Compact design: the Compact design makes it easy to enjoy wireless charging while traveling.
Compatible with Qi: the charge stream pad mini is compatible with virtually any Qi-enabled smartphone.
Charges on contact: simply place your smartphone on the pad and charging begins immediately.
Rubberized, non-slip grip: protects your phone while charging, preventing scratches and slips.
Charge through lightweight cases: can charge through cases up to 3mm thick.