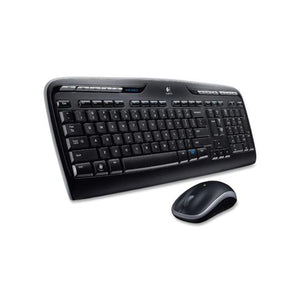 The MK320 delivers a powerful keyboard and mouse entertainment combo to your fingertips. It boasts 11 hotkeys that let you quickly and easily navigate to the most common entertainment applications. Instantly navigate to QQ, Taobao, and Baidu with the press of one button.
The MK320 Wireless Desktop Keyboard provides comfortable typing with low-profile, whisper-quiet keys. This means you can type faster without disturbing others around you.
Wirelessly connect to your computer using the included Unifying receiver for a dropout-free connection. When the receiver is not in use, store it safely within the hidden storage compartment built into the mouse.