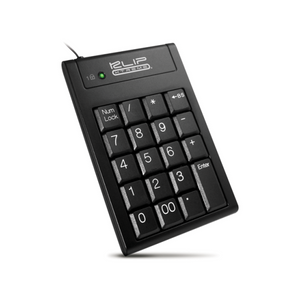 Description
The Klip Xtreme KNP-100 numeric keypad is perfect for typing numbers and playing games.
Its slim and compact design makes it easy to carry and convenient to use on any desktop.
By adopting the latest USB drive plug-and-play technology, this keypad gives users the instant advantage of a 19-key external numeric keypad that will allow them to confidently start crunching numbers like a pro!