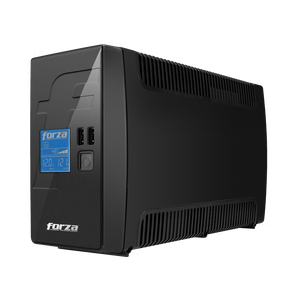 Description
The RT-601LCD is a line-interactive Uninterruptible Power Supply (UPS), designed to provide electrical protection to your personal computer and peripherals.
This microprocessor controlled system is highly reliable and efficient.
Its boost and buck AVR stabilizes input voltage to ensure clean regulated power is supplied to critical loads.
Other functions such as DC start and off-mode charging make this compact UPS the ideal solution for guarding your home and office equipment against the constant threat of power fluctuations, outages, and other irregularities in the utility line.